Welcome at dental practice Dentika in Moorsel-Tervuren. Here we provide dental care for the whole family, young or old. Our main focus lies on prevention and sustainability. We want to improve the effectiveness of your oral self care habit supported by a professional treatment for our part. So that you can spend your life enjoying a beautiful and healthy smile, in comfort and without any pain. In addition, we try to take into account your specific wishes and expectations at each consultation.
You can contact us for the following treatments:

– preventive dental check-up
– conservative and esthetic dentistry
– pediatric dentistry
– root canal treatments
– fixed prosthetic dentistry (on implants as well)
– dentures
– homebleaching
– …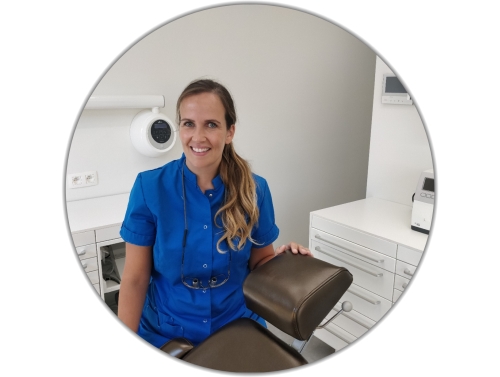 Kim Abramé got her dentistry degree at the Catholic University of Leuven in 2008. Since then she gained experience by working in several dental group practices. In 2020 she decided to start up her own practice, called 'Dentika'.